Complex EVAR Procedures
Endovascular aneurysm repairs can be delicate when dealing with complex anatomies. With EVAR ASSIST 2, 3D fusion imaging is very accessible.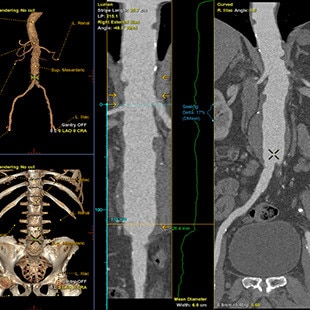 Plan
Plan with a dedicated EVAR planning application to perform key anatomical measurements, size the endograft and save key information for fusion imaging during intervention.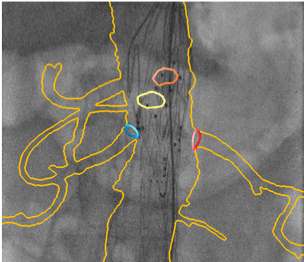 Guide
3D fusion guidance for EVAR, including the vessel outline, ostia contours and stored optimal angulations for precise device placement. Digital zoom to magnify without increasing dose.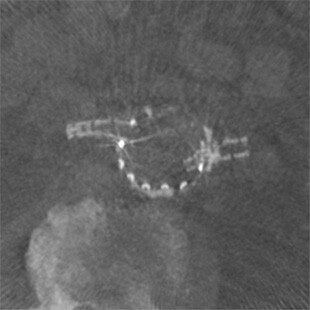 Assess
Acquire a high definition cone-beam CT, Innova CT HD, to display the information in oblique views to assess device deployment and the presence of potential endoleaks.
Clinical cases and publications
EVAR ASSIST 2 solution includes FlightPlan for EVAR CT, EVARVision and requires AW workstation with Volume Viewer, Volume Viewer Innova, VesselIQ Xpress, Autobone Xpress. These applications are sold separately.
3DCT HD is an option sold separately. Includes 3DXR. Requires AW workstation and Volume Viewer.