Benefits
CARESCAPE™ VC150 vital signs monitor benefits
Patient care
GE TruSignal SpO2 is designed and tested to help ensure patient comfort. Using a GE-developed algorithm, it helps clinicians make care decisions, even in challenging clinical motion conditions.
Masimo rainbow SET® with Acoustic Respiration Rate (RRA) can be used for monitoring multiple blood constituents and physiologic parameters in addition to providing Masimo

rainbow SET

® pulse oximetry. RRA™ for noninvasive and continuous assessment of patients' breathing, facilitating earlier detection of respiratory compromise and patient distress.
Covidien™ Nellcor™ SpO2 with Saturation Pattern Detection (SPD) for monitoring pulse oximetry with Nellcor SpO2 and Pulse Rate, motion-tolerant and with LoSat™ accuracy. SatSeconds™ Alarm Management for reducing non-clinical nuisance alarms. The OxiMax SPD™ Alert for detecting desaturation patterns indicative of repetitive reduction in airflow.
Two leading temperature options help you quickly and accurately capture this basic indicator of patient health.
- Exergen TemporalScanner™ is an easy-to-use, lightweight device. It is as accurate as rectal, esophageal and artery thermistor thermometers and suitable for all ages. It displays readings quickly and clearly. Because the probe contacts only the skin, it is easy to clean and disinfect.
- Welch Allyn® SureTemp® provides fast, reliable readings. You can capture 4- to 6-second oral temperatures, 10-second axillary and rectal temperatures, and 15-second adult axillary temperatures.
Workflow efficiencies
EMR connectivity minimizes charting errors and decreases the lag time between vitals capture and EMR documentation from hours to mere seconds, enabling nurses to focus more on their patients.
Configurable EWS can help implement your hospital's desired protocol for evaluating trends to enhance your desired parameter monitoring.
Easy serviceability and maintenance
Simple capabilities and serviceability may help reduce monitor downtime and enable better use of biomed resources. Through local WiFi, biomeds can check monitor information, update software, upload settings, view/export logs, upload license files, view license information and view and change preventative maintenance settings.
Biomeds are able to configure multiple devices by configuring one monitor and copying the configuration onto a PC or laptop, then to others in the CARESCAPE VC150 monitor fleet.
Barcode Scanners
With the CARESCAPETM VC150, users have the ability to use a barcode scanner for even more efficiency
Hand held barcode scanner is specifically designed for medical applications
Safety feedback provides real-time audible and visual feedback to the user
Powered by imaging technology compatible with current and future healthcare bar codes
Ergonomic scanning with safe illumination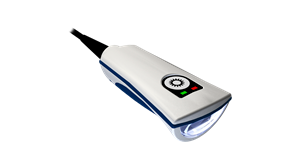 Medical grade barcode JDK-2083 by JADAK combines high-end performance and quality with an ergonomic and compact size.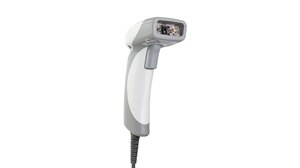 Medical grade barcode scanner by Code Corp. with coiled cable, ideal for wall mounted monitors. The CR1400 scanner is a simplified yet robust approach that effortlessly meets the complex demands of the healthcare environment.
Gallery
CARESCAPE VC150 Monitor

CARESCAPE VC150 with infant

CARESCAPE VC150 Monitor
Footnote
Welch Allyn and SureTemp are trademarks of Welch Allyn, Inc. Masimo and Masimo rainbow SET are trademarks of Masimo Corporation. Exergen and TemporalScanner are trademarks of Exergen Corporation. HL7 is a trademark of Health Level Seven, Inc. Nellcor, OxiMax and SatSeconds are trademarks of a Medtronic company. CareAway, iBus, VitalsLink and Millenium are trademarks of Cerner Corp. All other trademarks are the property of their respective owners.