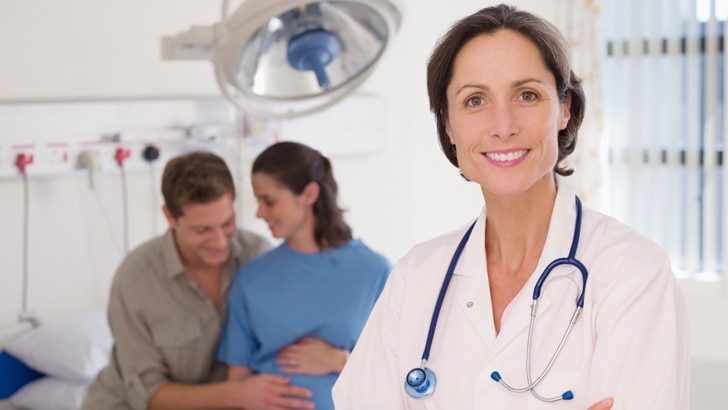 Electronic Fetal Heart Rate Monitoring: Definitions, Interpretation, and Management
Overview

The Electronic Fetal Heart Rate Monitoring program introduces a comprehensive, systematic, evidence-based approach to standardized intrapartum fetal heart rate interpretation and management that reflects consensus in the medical literature, is practical, and teachable.

Unlike other fetal heart rate monitoring education programs, this course moves past the definitions into how to interpret and manage the information being received—and how to use that information to help make critical clinical decisions.

By the end of this course, you should be able to articulate a comprehensive, thoughtful, reasonable fetal heart rate management plan, and provide information regarding fetal heart rate monitoring to your patients and peers that is consistent and factually accurate.

This Electronic Fetal Heart Rate Monitoring course is designed to help:

Optimize outcomes for mother and baby by teaching standardized, evidence-based practices.
Manage risks through improved interdisciplinary communication, collaboration, and management.
Give you flexibility to access the program from any computer with an Internet connection, so that courses are available 24 hours a day, seven days a week.
Provide access to documentation, enabling your facility to show staff education of fetal monitoring to help meet patient safety standards set by The Joint Commission and other accrediting groups.
Target Audience

The program is designed for Physicians, Midwives, Nurses, Fellows, Residents and students specializing in Obstetrics. The program reinforces standard terminology, and can facilitate communication, for enhanced patient outcomes.

David A Miller MD Bio

David A. Miller M.D., F.A.C.O.G., is Professor of Obstetrics, Gynecology and Pediatrics at the University of Southern California, Keck School of Medicine and Children's Hospital Los Angeles. He is chief of Maternal Fetal Medicine at the University of Southern California and Director of the Children's Hospital Los Angeles - University of Southern California Institute for Maternal-Fetal Health, a multidisciplinary, multi-institutional center specializing in fetal and neonatal assessment and treatment.

He is a co-author of Fetal Monitoring and Assessment, a Multidisciplinary Approach, the first multidisciplinary textbook published on the topic of fetal monitoring (7th edition, Mosby 2012).

Dr. Miller's academic interests include prenatal diagnosis and antepartum and intrapartum fetal evaluation with emphasis on fetal physiology and effective, standardized methods of training in electronic fetal heart rate monitoring.

Frank C Miller MD Bio

Dr. Frank C. Miller is a contributing author to this course, Electronic Fetal Heart Rate Monitoring: Definitions, Interpretation and Management. Dr. Frank C. Miller is professor and former chair, of the Department of Obstetrics and Gynecology at the University of Kentucky, College of Medicine in Lexington. 

He has served as president of the American College of Obstetricians & Gynecologists (ACOG), the Society of Perinatal Obstetricians now known as the Society of Maternal Fetal Medicine (SMFM), and the Association of Professors of Gynecology and Obstetrics.  He currently serves as an editorial consultant for two professional journals including ACOG's Obstetrics & Gynecology, and The American Journal of Obstetrics and Gynecology.

Board certified in obstetrics and gynecology and a maternal fetal medicine subspecialist, Dr. Miller's research interests include fetal heart rate, uterine activity monitoring, intrapartum assessment of the fetus with a special interest in the etiology and significance of meconium passage in utero, and hemodynamic changes during preeclampsia. He is a three-time recipient of ACOG's Purdue Frederick Award for Excellence in Medical Research.