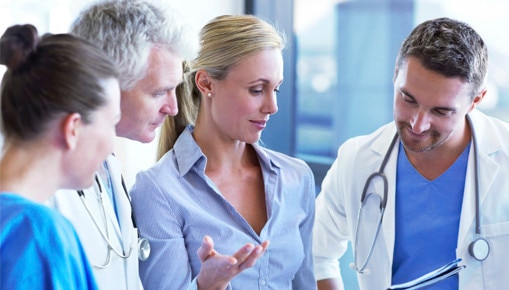 Interventional Dose Assessment and Optimization Engagement
Overview

A data-driven approach

Our experienced Clinical Applications Specialists use data from your own imaging experience to help you review and optimize your patient dose levels. We assess your program, then work with you to identify the best approach to achieve your goals. Using a proven three-step process, our specialists analyze select studies to evaluate the use of your imaging systems, assess your staffs dose knowledge, and conduct an interactive protocol optimization session with your physicians and dose champions.

We evaluate and present the results to your Dose Management Team and recommend best practices to guide you going forward. We also recommend education offerings that may be beneficial based on the findings.

Study Review

Current studies are chosen to evaluate the use of the imaging system. By reviewing current studies, we identify improvement opportunities and help establish best practices with the physicians and technologists. Factors will be identified such as protocol usage, collimation, magnification, and use of InnovaSenseTM (if applicable). The information helps us point out best practices to your physicians and technologists.

Dose Knowledge Assessment

Select staff members complete a self-assessment. The Clinical Applications Specialist interviews and assesses them on dose-related topics and features using a robust compilation of dose concepts. Results help identify staff strengths and development needs.

Interactive Protocol Optimization

We review imaging system protocols with your technologists and physicians in charge of dose and protocols and incorporate findings from the two previous steps. We present options for optimizing protocols, helping you take full advantage of the GE imaging system technology, strike the right balance between image quality and dose, and adopt and apply best practices and dose savings.